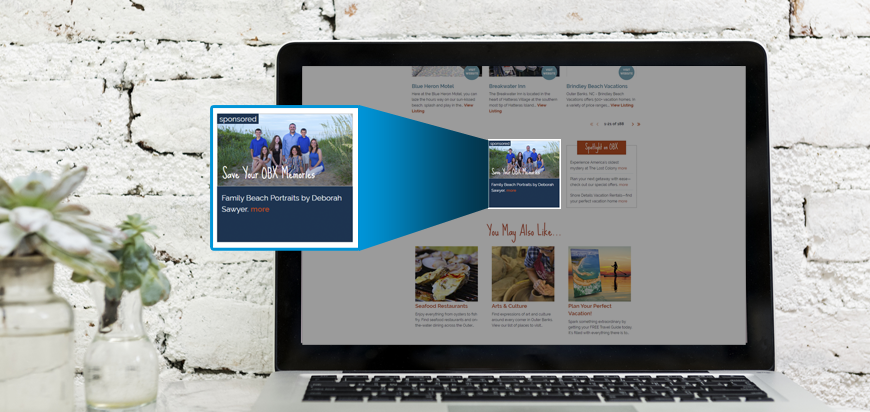 There are times in your life you never want to forget. Destination weddings and family gatherings are just two. Making picture-perfect memories takes the perfect place, the right time, and a professional. For those traveling to Outer Banks, they arrive in the perfect place. To know where to go and when for the best portrait, wedding or event photography, they can turn to Deborah Sawyer of Beach Portraits.
Deborah has been capturing stunning moments for almost 40 years on the Outer Banks of North Carolina, as well as the Florida West Coast and the mountains of Virginia to Sandbridge. Her success is due to her talent with a camera, and her business savvy. So when she discovered she could get additional exposure on OuterBanks.org, the website of the Outer Banks Visitors Bureau, she had to give it a go.
Her decision is paying off in impressions and clicks. She chose a Premium Page Sponsorship on the Weddings page plus a Run of Site banner. The page sponsorship puts her business right in front of the brides and grooms as they use OuterBanks.org to plan their beach wedding. And the Run of Site Banner puts her business in front of families planning vacations, who just might want to capture the moment.
"I have had such great success with OuterBanks.org, and so has my sister. She used to pay to advertise on The Knot and WeddingWire. She's opting to only use the free ads on those in favor of paid content on OuterBanks.org next year." ~ Deborah Sawyer.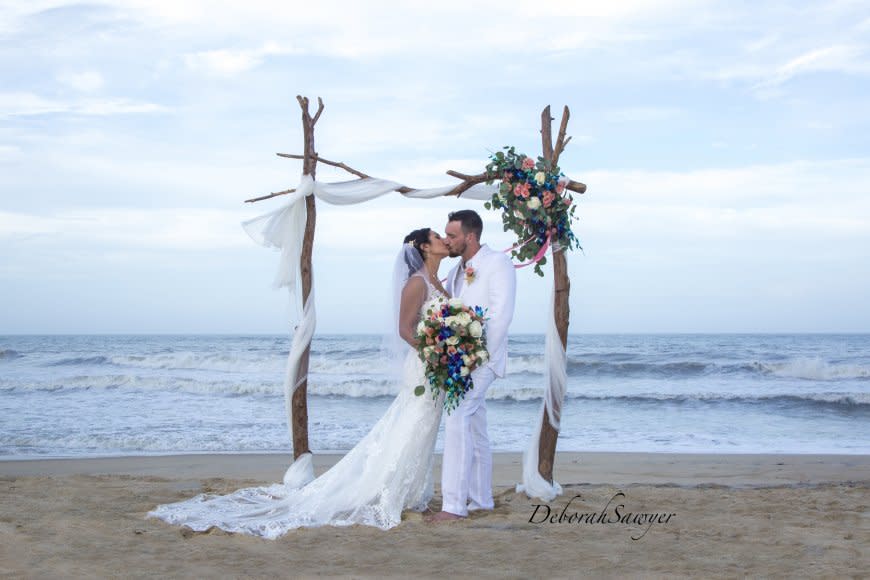 "Vacationers come to the Outer Banks and want a family portrait and a great deal of my business is beach portraits. I do about 150 of those a year mid-May through Labor Day," explains Deborah. "The extended family with grandparents and children are all at the beach, and people want to capture those moments for their holiday cards and canvases over the fireplace."
Weddings are seasonal in the Outer Banks, with nuptials April through October. Most wedding ceremonies take place on the beach with some held inside with spectacular views, and the reception either in an event home or a venue. As Deborah enters retirement (wink-wink), she limits weddings to just 50 a year. And the bookings are already coming in: she's almost fully committed for 2019 and couples are already securing dates in 2020.
"I only have so many dates available for weddings. Most of my beach portrait clients book right after the holidays, they know if they want the good hour before sunset they have to grab it quick," she says.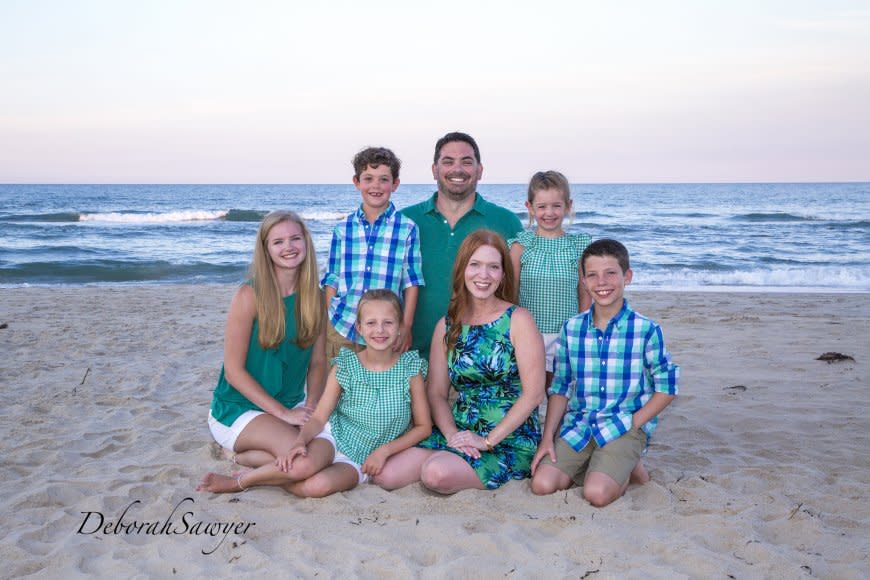 Beach Portraits started out on OuterBanks.org with just the free listing provided by the bureau. It was performing so well, Deborah wanted to try adding on to her exposure with the paid digital content serviced and managed by Destination Travel Network. And she was so impressed by the results she invited her other family businesses to participate.
"I'm involved in two other businesses advertising on OuterBanks.org. Nordstrom Events is owned by my sister and offers event planning and packages, and the Outer Banks Wedding Guild is a collective run by my husband and a local DJ who brought together a group of respected event vendors. I pointed out to them how much success I was having with OuterBanks.org and now all three are on the website," she says.
When asked if she'd recommend digital advertising to even more businesses, she laughingly said no, she doesn't want the competition! She followed that up by pointing out how proactive the Outer Banks Visitors Bureau is, updating pictures and copy for her listings and posting changes for her. Not to mention the excellent performance of her paid digital content.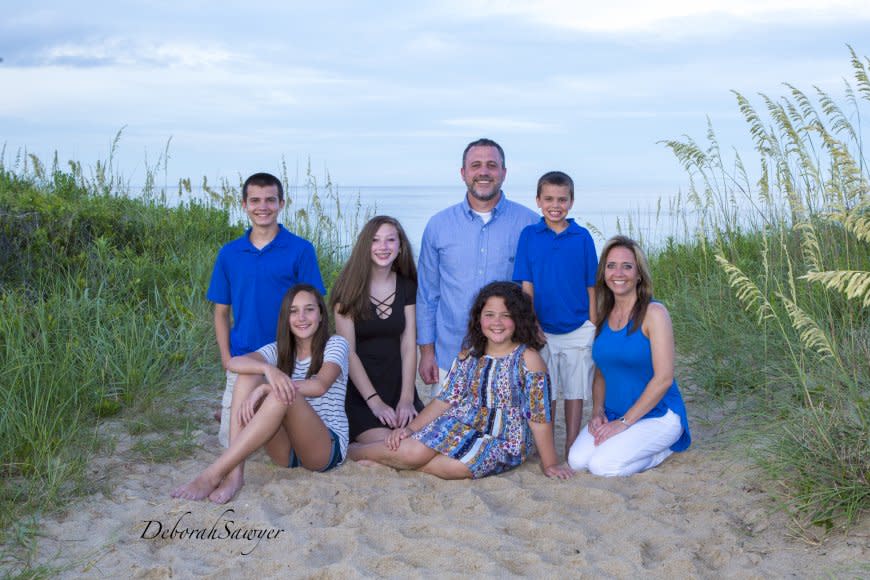 "I have had such great success with OuterBanks.org, and so has my sister. She used to pay to advertise on The Knot and WeddingWire. She's opting to only use the free ads on those in favor of paid content on OuterBanks.org next year," she says.
As for Beach Portraits, she's going to be contacting her account executive Meredith Sasser for more sound advice on her campaign.
"I really like her, I'm going to talk to her about increasing our ad placements next year," she concludes.
If you're looking to capture your most treasured life moments, turn to Beach Portraits. And for help planning your Grand Strand events, check out Nordstrom Events and the Outer Banks Wedding Guild. Perhaps even more exciting, you could run into Deborah on the road. She's launching ResortPortraits.com by the end of the year. Her mission: capture portraits when she's traveling around the United States during the Outer Banks off season—talk about a go-getter!
In the meantime, visit BeachPortraits.com to see her gallery, services and pricing, and follow Deborah Sawyer Photography on Facebook.
Deborah adds, "I will never stop shooting portraits and weddings. I love it too much!"