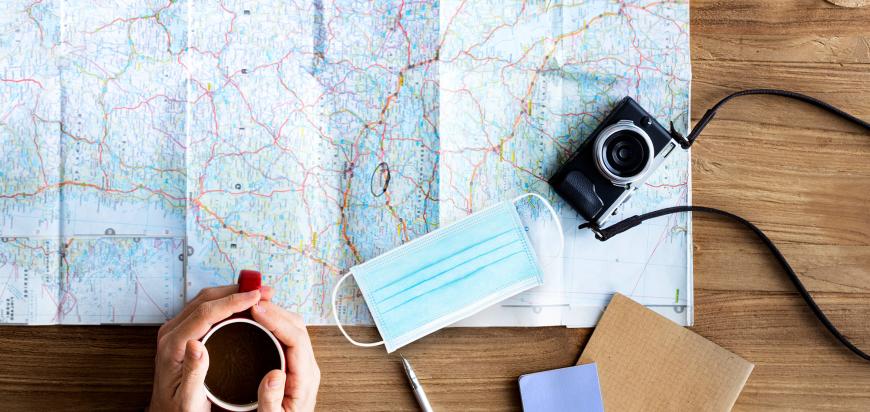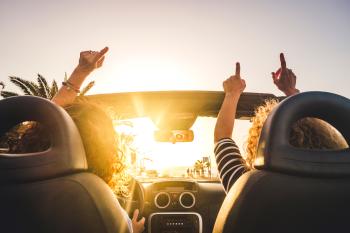 As vaccinations make their way across the US, businesses in tourism and travel eagerly await some signs of lift in tourism and travel. And we're here to say, "visitors are coming!"
Aggregate data from the websites of destination marketing organizations (DMOs) indicate an increased level of interest in travel. 54% of travelers say they will be taking at least one leisure trip in the next three months. With the expectation that most of the US will be vaccinated by mid-2021, all signs point to a strong late-summer tourism season.
Meaning, it's time to start thinking about your summer visitor marketing strategy. To help, we've compiled a list of our top five marketing must-dos in preparation for the return of summer visitors:
Top-five marketing must-dos in preparation for post-COVID-19 summer visitors
UPDATE YOUR OPERATIONAL DETAILS
With regulations imposed and then relaxed and then reimposed with every spike in COVID-19, it's totally understandable that the details like your business hours, menu options, delivery or pick-up information, and other operational details are inconsistent across your web footprint. Take some time to update these details on your website and across social media and customer review platforms, including Google, Facebook, Foursquare, Yelp and others to make sure the information the visitor is finding on the web is consistent with reality.
UPDATE YOUR MESSAGING TO FOCUS ON THE VISITOR
If you've changed your ad copy and social media messaging to highlight the special things you've needed to do to accommodate COVID-19 regulations, consider moving your messaging back to "normal" and ideally to something that highlights the value that you'll bring to the visitors when they're in your market. Remember that this is your opportunity to set experiential expectations with the visitors and to highlight an emotional benefit (e.g. safe, relaxing, exciting) that will align with the visitor's needs. 

For DTN Paid Content advertisers, you can update your ad copy at no cost. Just email the DTN Support Team: Support@DTNads.com. 
DOUBLE-CHECK YOUR CALL-TO-ACTION
Make sure the call-to-action on your website is clear and easily found and that it works. For lodging and attractions businesses, this may be a link to a booking page. For restaurants and shopping, this is an opportunity to get the visitor to subscribe to a newsletter or to follow you on social media for future updates that will help you keep your business top-of-mind. But this should help to move the customer further down the path-to-purchase.
BEGIN INVESTING IN VISITOR-FOCUSED CHANNELS
Your chamber and DMO partners are going to be HUGE assets in your visitor marketing efforts as we move into the new "normal" of post-COVID-19 tourism. Connect with them about updating your business listing and for other visitor marketing opportunities.
BE RESPONSIVE TO YOUR CUSTOMER REVIEWS
Make sure you're monitoring your customer feedback on Google, Facebook, Yelp, Foursquare and other channels and that you're responding quickly. Remember that swift action with customer concerns goes a LONG way with other users who are considering your business during their trips.


The Time is Now
Recall that the visitors who will be in your market in late summer are actively researching your market two to three months ahead of their trips. Getting your visitor marketing plan in shape early is a critical move in not only attracting and converting new customers in their early research, but also to make sure you're poised to deliver accurate information about your business while the visitor is in-market. After all, once visitors are in your market again, you'll want to be in a position to focus on your day-to-day operations (and customer reviews) and not have to work reactively to bring your marketing up-to-speed.