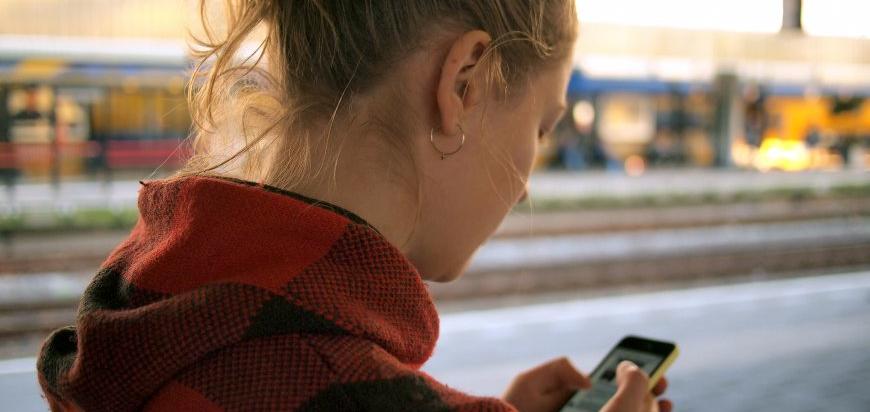 Mobile advertising and marketing is increasingly becoming the battle cry for businesses looking to advertise in the digital space. If you're planning a marketing strategy, you know the options are practically endless. While print isn't dead, mobile advertising is definitely on the rise.
Destination Travel Network helps small businesses with digital advertising campaigns. So when we got the fall edition of Destination Analysts' quarterly research report, The State of the American Traveler, we were delighted to discover it's focused on mobile travel planning. Here we dive in and break it down for you, so you can make the right choices for your business as you develop your mobile presence.
So why is mobile so important? A whopping 95.8% of the 2,000 American leisure travelers surveyed own or regularly use a mobile phone. Of those, almost two thirds use their mobile phone to make travel plans. What's more mobile travel planners take more trips, at a reported four trips a year.
Just who are these mobile travel planners? In this study, those surveyed are:
90.5% are millennials
77.2% are Generation X
52.2% Baby boomers
35.3% Pre-boomers
41.6% traveled with their kids in the past year
Travel budgets averaged more than $3,000
So just how are these leisure travelers planning their vacations? Destination Analysts looked at both pre- and post-trip planning by seasons. Here we will look specifically at summer 2017.
Before Leaving Home
60.6% Laptop or desktop computer
10% Tablet
21% Smartphone
8.4% Printed materials
While Traveling
29.1% Laptop or desktop computer
13.1% Tablet
44.2% Smartphone
13.6% Printed materials
When asked how easy it was to use their mobile phones to research and find travel information, 61.9% said it was very easy or easy, and about half said purchasing was very easy to easy—up from a year ago.
It is important to note the major divide between older and younger generations in their preferences for mobile devices. This breakdown shows who strongly prefers or prefers using a mobile phone to research activities, attractions or events by generation:
36.8% Millennials
29.5% Generation X
11.9% Baby boomers
9.3% Pre-boomers
Of these groups, what they research is also interesting.
50.1% Restaurants
43.8% Hotels
38.1% Attractions
More than simply researching, people are making purchases on mobile phones. In this study, the top three purchases were made for:
24.9% Hotel or motel stays
17.9% Restaurant bill
16% Attraction tickets
While planning travel before the trip, prices, hotel information, maps and restaurant/dining information are the top four. When these travelers are in-market, the top four are maps, restaurant/dining information, prices and hotel information.
The relationship of Americans to their smartphones continues to grow. When asked how often is your mobile phone on your person or within easy reach, two-thirds said it's always or often in reach. When bored, more than half will always pick up their phone for entertainment, and one in five said they are always going to immediately look at an incoming text or email in social situations.
If you don't already have a mobile marketing plan in place, it's never too late to start! If your business is listed on your local destination marketing organization (DMO) or Convention & Visitors Bureau (CVB) official tourism website, chances are you already have a presence on a mobile friendly, responsive website. The better news is, if your DMO/CVB offers a digital advertising program for the website, you could get even more exposure with a custom marketing campaign, such as those provided by industry leaders, Destination Travel Network. Check with your local DMO/CVB to learn how you can capitalize on your partnership with them.
Click here to become an advertiser with Destination Travel Network so we can help your business grow with digital advertising campaigns.