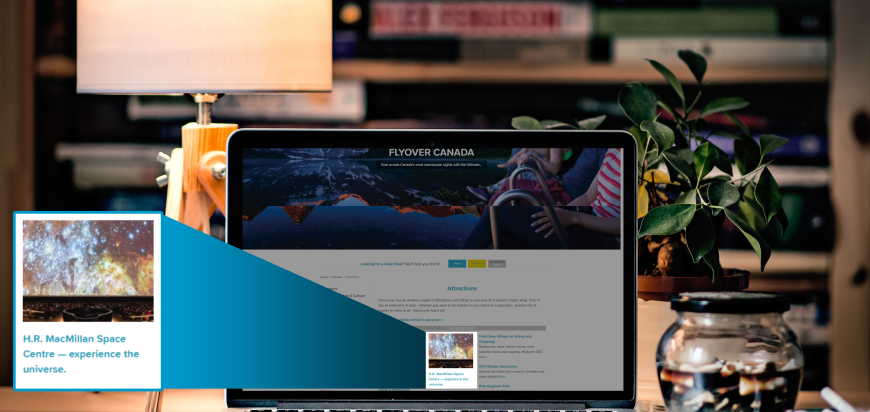 Like no place on Earth. That's the H.R. MacMillan Space Centre. This non-profit community resource brings the wonders of space to Vancouver, BC, visitors from around the globe. Through innovative programming, exhibits and activities, the staff here are inspiring sustained interest in the fields of Earth science, space science and astronomy. And they need ways to get their out-of-this-world attraction in front of the right people.
One way they are introducing visitors to this attraction is through paid digital content on TourismVancouver.com, powered by Destination Travel Network.
We reached out to Jen MacDonald, H.R. MacMillion Space Centre Marketing & Communications Coordinator, to explore their digital advertising program to find out how their strategic partnership with Tourism Vancouver helps them raise their profile while exposing the attraction to new customers.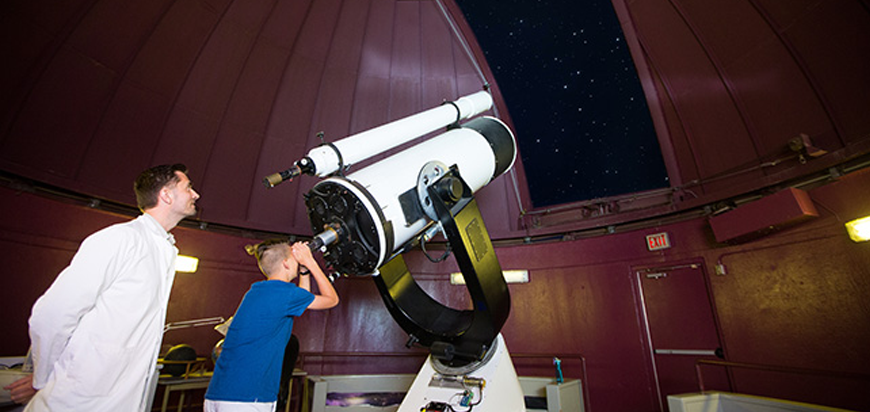 The H.R. MacMillian Space Centre is located in picturesque Vanier Park, Vancouver, and is B.C.'s top space science attraction. This iconic institution inspires over 122,000 visitors a year through shows, exhibits and some of Vancouver's most unique special events. Since it's opening in 1968, this attraction has become a critical and active partner in community outreach and development.
Consider Tourism Vancouver has been marketing Vancouver as a destination for leisure, meeting and event travel for over 100 years, and you've got two not-for-profits who are attracting visitors to the region. So the opportunity for the Space Centre to get additional exposure on TourismVancouver.com made good sense. 
"The program provides us with exposure to an international audience on a trusted network," says Jen. "It also allows us to showcase our programming alongside other attractions in Vancouver."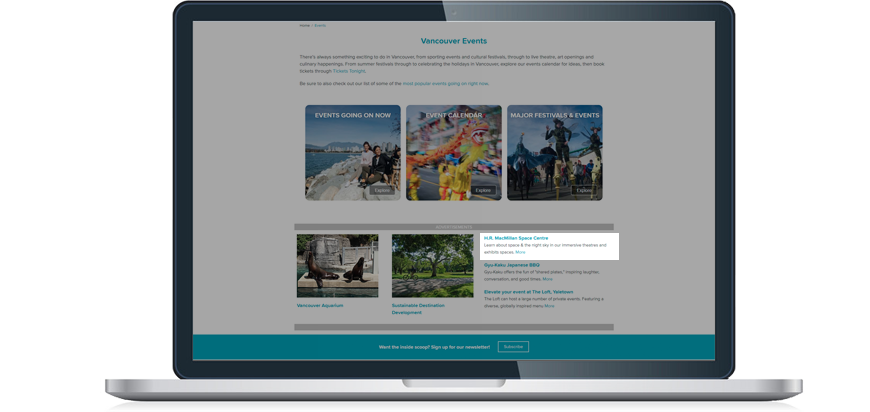 They began digital advertising on March 15, 2017, with an Attractions Page Sponsorship and Spotlight Text Links, a contract they renewed in 2018. The Page Sponsorship puts the Space Centre on the category-specific "Attractions' page for premium visibility to the website visitors who are searching for things to do. The Spotlight Text Links puts the centre on just about every page of the website for maximum visibility with a placement that is easily updated for seasonal events.
"We wanted to be on the site in a number of locations to maximize our visibility and improve our chances of being seen no matter how a user navigated through the site," explains Jen.
Their decision to participate in the paid digital content program is paying off in impressions and clicks. From March 1, 2018, to March 31, 2019, the campaign delivered 564,151 impressions and 6,173 clicks to their website for an impressive 1.09% click-through rate. Not only do they benefit from the direct referral clicks to their website, they are using their analytics to plan content and improve their website user experience.
"Advertising on this digital platform allows us to see exactly how many people come to our site, and what they are interested in," says Jen. "We can track what pages they visit and how much time they spend on the site. This helps us make improvements and promote popular pages and programming."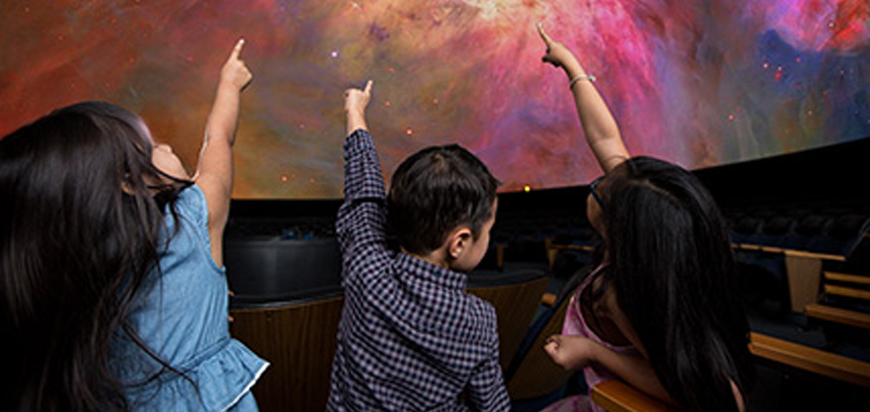 The website is the hub of the experiences and education opportunities offered at the Space Center. Shows and exhibits are offered in the Planetarium Star Theatre, Groundstation Canada Theatre, Cosmic Courtyard Gallery and GMS Observatory. Plus teachers and students can take a bold step into the future with their range of field trips and education programs.
You can visit H.R. MacMillian Space Centre at 1100 Chestnut Street, Vancouver, BC . For current centre hours, click here.