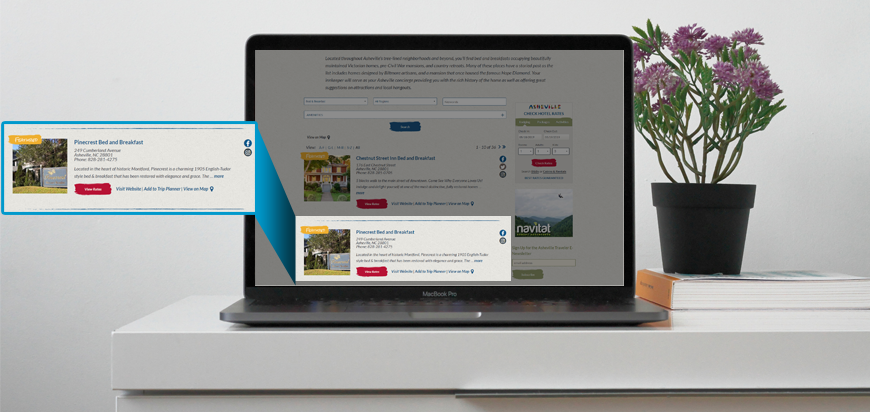 Dan and Diane Rogers fell in love with Asheville when Diane's parents retired there. The couple packed up and moved from Georgia, becoming the innkeepers of Pinecrest Bed & Breakfast in 2016. He was in sales, she was a project engineer, become stay-at-home mom turned into a tax preparer and bookkeeper. Both were ready to reinvent themselves in the hospitality industry in their new state.
What they found in Western North Carolina was Pinecrest, a beautifully restored five bedroom inn built in 1905. The one-of-a-kind asymmetrical cottage with a symmetrical front façade located on the National Register of Historic Places is perfect for a bed-and-breakfast. Even better, it's conveniently located in Montford, an easy one-mile walk to downtown Asheville and three miles to the Biltmore Estate. All the new innkeepers needed to succeed in their new endeavor were guests.
"I don't know anything about marketing," laughs Diane. "I have a degree in chemical engineering and now I bake biscuits."
So she joined the Asheville Bed & Breakfast Association where a member told her about the opportunity to be a "Featured Inn" on ExploreAsheville.com. The paid digital content powered by Destination Travel Network lifts the B&B out of alphabetical order and puts it at the top of the Bed and Breakfast Inns business listings.
"Pinecrest is on page three organically. No one gets to page three when they're searching online so I needed to be featured," explains Diane. "Landis Taylor at Explore Asheville helped guide me as a new innkeeper."
ExploreAsheville.com is the top site for referrals to her website, not including Google or direct traffic. While she has tried other avenues in her overall marketing strategy, the DMO website outperforms them so far.
"We're not lumped in with hotels and everyone else in town since Explore Asheville has a bed-and-breakfast category. If a customer is clicking from this website they have already decided on a B&B so the person clicking from here is more vetted and probably my customer."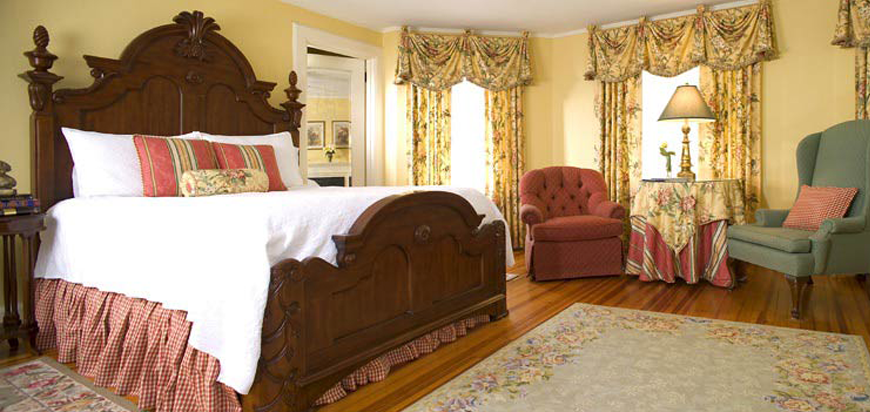 Asheville is a competitive market, so Diane diversifies her advertising to reach the most people she can, this includes Online Travel Agencies or OTAs. In fact, she has a love-hate relationship with the OTAs, receiving leads from these resources. But she points out that all she can list is a room and a price, and consumers have to hunt really hard to find her included gourmet food offerings.
"It's hard to differentiate ourselves on the OTAs. They have evolved into a one-size-fits-all solution so most people scrolling on these sites see one picture, probably the front door, and the price. Explore Asheville gives us a better platform to share our message and tell our story," she says.
Visitors who find their way to Pinecrest Bed & Breakfast discover luxurious guest rooms uniquely decorated with fine furnishings and offering standard amenities like wireless internet, flat screen tvs and hairdryers, plus cozy additions including Turkish towels, kimono waffle robes, fine chocolates and fresh flowers.
Guests can indulge in a multi-course breakfast made by Diane and served at 9 a.m. daily and afternoon homemade desserts. Signature breakfast entrees include quiche Lorraine, carrot cake pancakes and smoked gouda, sun-dried tomatoes and basil frittata with decadent salted caramel dark chocolate cookies, gooey pecan bars and peanut butter stuffed brownies to name a few desserts. What's more, Diane uses local, seasonal ingredients from the area's abundant farmers markets and has a CSA market share from Full Sun Farm.
To make sure she's getting the best return on her marketing investments, Diane watches her analytics and tries to track where her bookings are coming from to monitor exactly what she got and how much she spent to get it. When the time comes for renewing, she does her homework before making any decision.
"It is eye-opening to track my marketing spends," she shares. "I'm thrilled I have really good clicks from ExploreAsheville.com. I recommend the site because it drives traffic to my website that converts to bookings."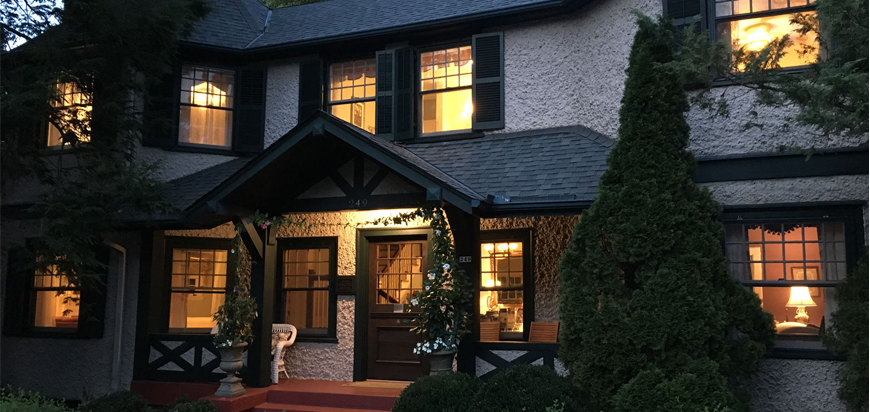 For other innkeepers considering the paid digital content program offered on ExploreAsheville.com, Diane has some thoughts.
"The lodging market is constantly changing and businesses need to evolve. If you do the same thing you did last year you will get left behind. So sign up for the program and pay attention to your Google Analytics to see what is working or if you should move on," she says.
Visit Pinecrest Bed & Breakfast online to explore the suites and experiences offered in Asheville. You can follow the B&B on Facebook and Instagram.
The Explore Asheville Convention & Visitors Bureau serves 1,200 local businesses as tourism industry partners. Learn more about their partnership opportunities online and follow Visit Asheville on Facebook, Twitter, YouTube, Pinterest, and Instagram.