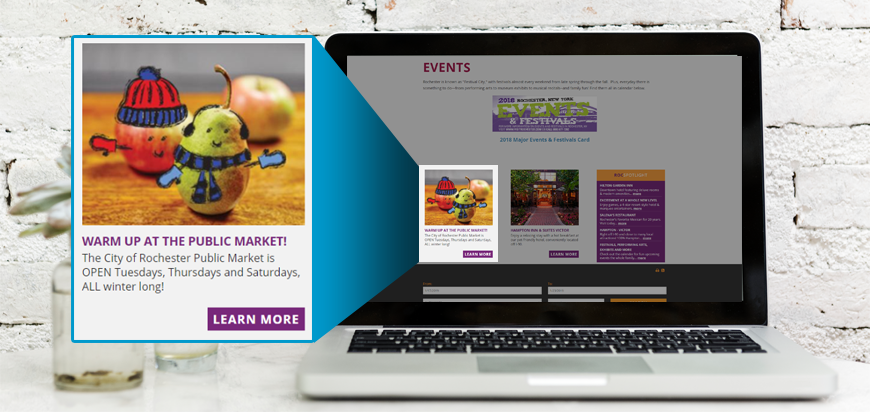 When you think of advertisers on a Destination Marketing Organization website, hotels probably come to mind, certainly attractions and even restaurants. How about a municipal public market? In Rochester, New York, the City of Rochester Public Market is taking advantage of targeted exposure to bring attention to their year-round attraction on VisitRochester.com.
"The City of Rochester Public Market is well known by locals," explains Evan Lowenstein, Assistant Marketing Supervisor for the Department of Recreation and Youth Services. "But the Market is also a bona-fide visitor and tourist destination. We don't want visitors to miss the Market when they visit. If they discover it once they're here, that's great, but ultimately we want the Market to be a reason for visitors to make a trip to Rochester."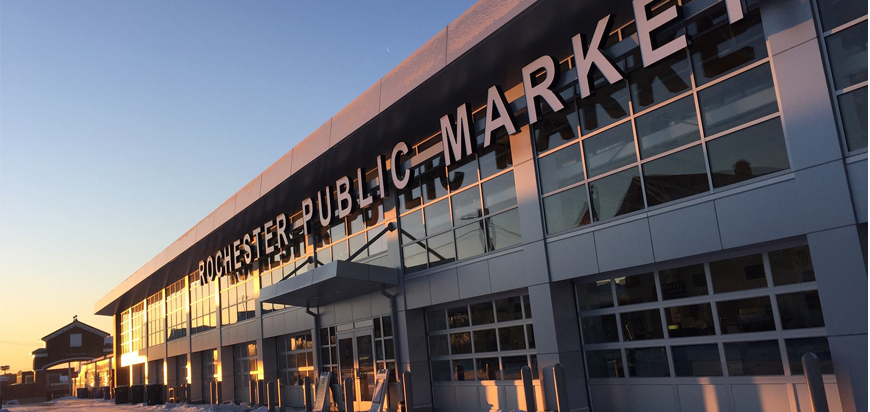 As an attraction, this city landmark is certainly unique. Since 1905 the City of Rochester Public Market has been a hub of commerce, culture and community just outside of downtown. Tuesdays, Thursdays and Saturdays vendors (well over 300 vendor stalls are occupied on a warm Saturday!) hawk their wares in open-air covered outdoor sheds and a new fully enclosed shed. Shoppers can browse and buy local, national, and international produce; meats, seafood, and dairy products; baked goods; specialty foods and spices; prepared and boxed foods and beverages. Vendors also offer clothing, jewelry, arts and crafts, and more. Plus, guests can delight in musicians, street performers and other entertainment on any given regular Market day.
"To walk the walk as a tourist destination, we have to talk the talk with a visible presence on VisitRochester.com and in the convention and visitors bureau universe." ~ Evan Lowenstein 
In addition to the three regular Market days each week, the Public Market hosts several popular free-admission special events. These include the Food Truck Rodeos, Bands on the Bricks, Community Garage Sales and Halloween and Holidays at the Market events. These events combined add another 50 days each year that the Market is open to the community and visitors to Rochester.
The city contracts with a media consultant and strategist to effectively promote the city's offerings. This includes the Market. While there is a dedicated page to the Rochester Public Market on VisitRochester.com, the consultant suggested paid digital content on Visit Rochester provide by Destination Travel Network. The idea to have a bigger presence with a strategic placement on the Events page for more visibility was appealing to Evan and his team.
"To walk the walk as a tourist destination, we have to talk the talk with a visible presence on VisitRochester.com and in the convention and visitors bureau universe," he says. "VisitRochester.com does a fabulous job of marketing Rochester as a bona fide tourism destination so we work with them to promote the Market, both online and through other avenues."
The City of Rochester purchased a Page Sponsor on the Events page starting April, 2018. The placement has received 103,695 impressions and 2,367 referral clicks for an impressive 2.28% average click-through rate from April to December 2018. When included in the overall marketing mix for the City of Rochester Public Market, their marketing efforts are paying off.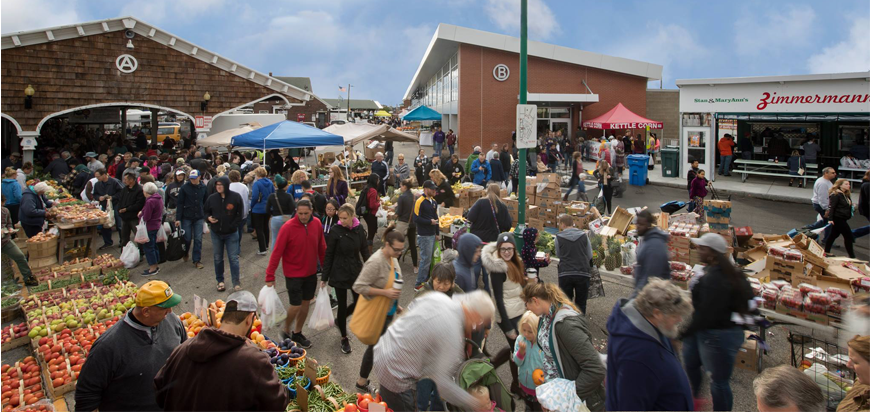 "I can't drive an absolute parallel to an uptick in visitors, but I can say since we added the Page Sponsor the visits  to our website has gone up, as well as our social media channels in the last few months," he says.
According to Evan, Rochester locals tend to wonder why anyone would want to visit Rochester, which he wants to change. As he sees it, Rochester is no longer a place people happen upon or find themselves in for a conference or family visit and are pleasantly surprised to discover, but rather a destination they choose to visit. With new downtown developments and meeting and conventions in Rochester growing by leaps and bounds, he's seeing more travelers.
"There's a real renaissance taking place right now, and there's a rising recognition that Rochester is a world-class travel destination. I think Rochester business owners are going to have an a-ha moment and realize tourists are coming here, and should come here," says Evan. "Visit Rochester does a really nice job comprehensively creatively promoting our city. If local business owners want to be in front of travelers, VisitRochester.com is the logical place to do that."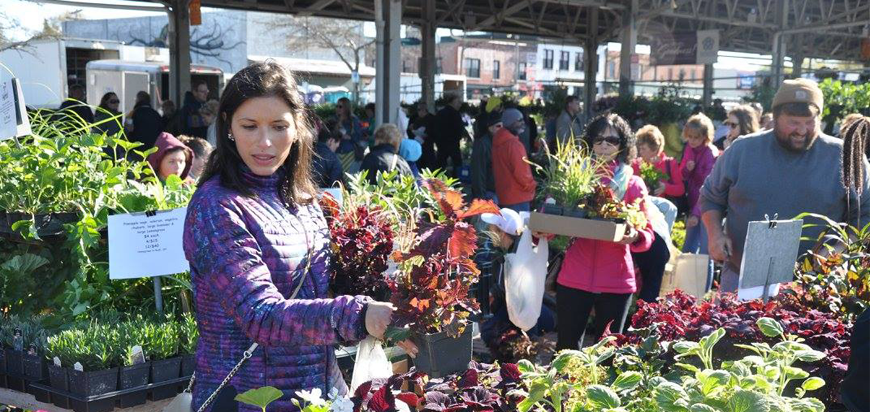 There's no doubt that the City of Rochester Public Market is a dynamic and diverse place where commerce, community and culture collide. In fact, Evan says on a summer day at the Market, you can hear three dozen different languages from the full spectrum of shoppers who come together to experience all the Market has to offer.
"I love that about the Market, the cultural diversity. From locals to refugees to tourists, people coming here are from all over the world, it's a pretty remarkable gathering," he concludes.
The City of Rochester Public Market is located near downtown Rochester at 280 North Union St., approximately a half-mile north of East Main Street and is open year-round Tuesdays and Thursdays from 6 a.m. to 1 p.m. year-round (except Thanksgiving) and Saturdays from 5 a.m. to 3 p.m. In addition, the Market offers almost 50 special event days annually, most with free admission. Like City of Rochester Public Market on Facebook and follow City of Rochester Public Market on Instagram for the latest information.