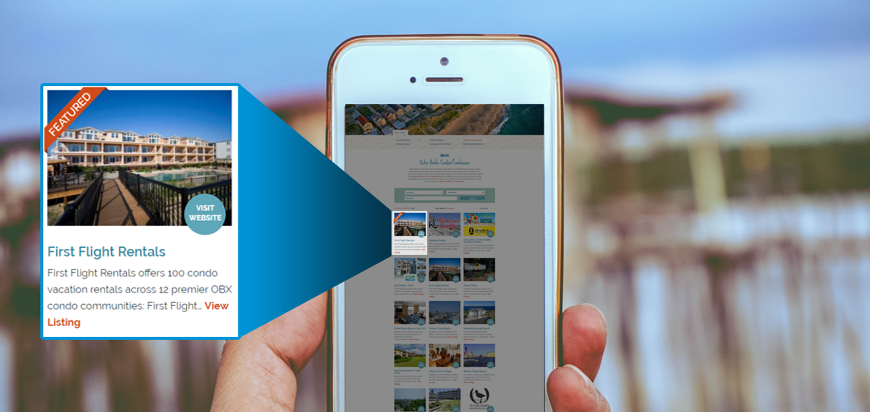 If you didn't already know, the Outer Banks is a 130-mile stretch of barrier islands just off the coast of North Carolina. America's first beach attracts millions of visitors who need a place to call home for a few days or a few weeks. Hotels, motels and condominiums of all shapes and sizes dot the coast. For one proprietor with three properties, advertising on OuterBanks.org helps him find first-time visitors.
"The Outer Banks Visitors Bureau's website generates a lot of pageviews, and many of those are first time visitors," explains Jeff Fabrikant, President of First Flight Rentals. "Our properties and condos are a great place for these first-timers. We find that they tend to stay in smaller accommodation for their initial visit, and they stay for less than a full week. We can accommodate partial week rentals making us ideally suited to these vacationers."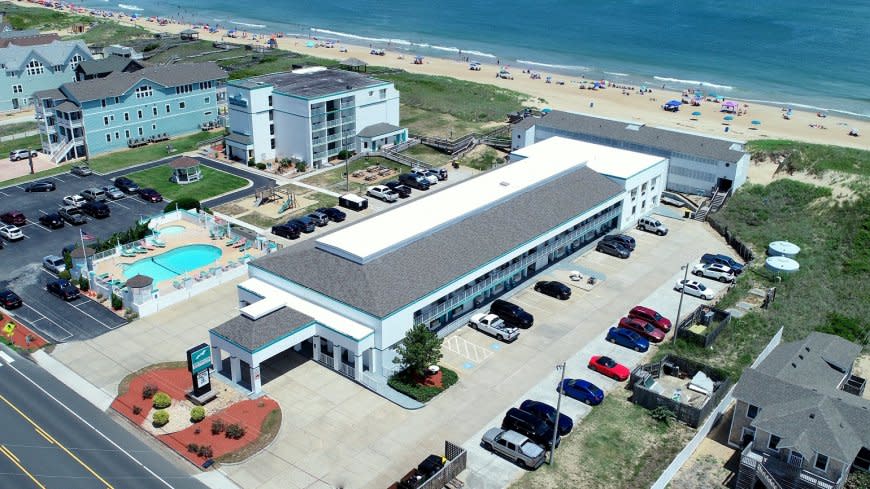 John Yancey Oceanfront Inn has been welcoming families to the Nags Head, Outer Banks beachfront since 1962. The property was purchased the Yancey family 15 years ago and Jeff is preserving this favorite Outer Banks hotel for future generations.
"We've started a major overhaul of half of the rooms. We're keeping the boutique hotel look with the cottage style with lots of new trim and beadboard while remodeling bathrooms, installing new sliding glass doors and adding all new furniture," says Jeff. "We're also adding new amenities like corn hole, barbecue grills and pet areas, plus expanding the boardwalk to be ADA compliant and wheelchair friendly."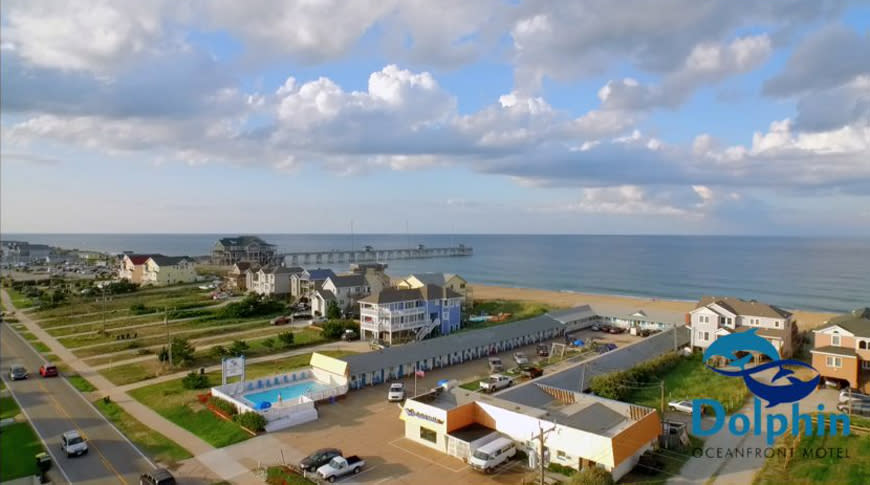 Dolphin Oceanfront Motel is an original Nags Head motel offering immediate oceanfront access in a laid-back classic beach motel setting. Like the John Yancey Oceanfront Inn, improvements are underway with new bedding, lamps, chairs, mattresses, and ceramic tile flooring coming in 2019.
"There's a retro movement right now of travelers looking to stay in old school mom and pop motels, where you pull up right to your room at a no frills motel with a pool and a place to rest, and be just steps from the beach," says Jeff. "A lot of developers and owners of old mom and pop style motels have to tear them down due to the condition of the property and the size. Dolphin Oceanfront Motel is one of the few remaining motel properties on the Outer Banks built in the 50s."  
"When I heard they were offering Featured Listings for the hotels, I jumped all over it. I was especially happy to learn they had created a condo category, which I helped suggest years ago." Jeff Fabrikant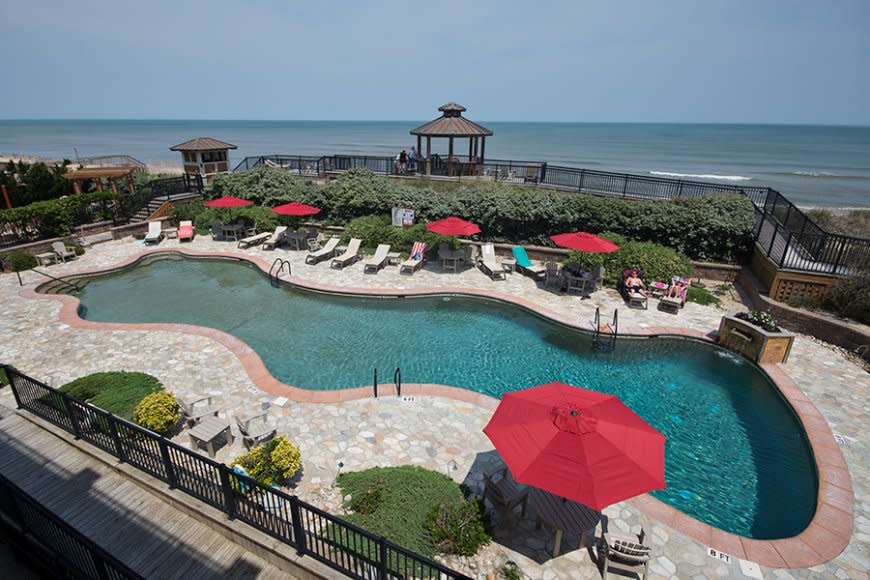 Rounding out Jeff's property portfolio is First Flight Rentals, offering the largest inventory of Outer Banks condo vacation rentals with more than 100 individually owned condos across 12 premier communities. These condominiums are mostly new (built after 2008) with ocean or sound views.
With so much diversity in property styles and location, and so much competition across the Outer Banks, advertising is imperative to find the right guests. About the time the Outer Banks Visitors Bureau redeveloped their website, Jeff became aware of some new digital featured opportunities.
"When I heard they were offering Featured Listings for the hotels, I jumped all over it," says Jeff. "I was especially happy to learn they had created a condo category, which I helped suggest years ago. This spot is perfect for First Flight Rentals and I wanted that Featured Listing link for sure."
The decision to use Featured Listings is really paying off for all three properties in impressions, clicks and click through rate.
"Our business has been going up every year. While it would be hard to split out the effect of advertising on OuterBanks.org from the rest of our efforts, I can say the visitors bureau website is on the upswing," he says.
And as for the Outer Banks Visitors Bureau, Jeff finds it is important to support their endeavors as an independent, family-owned and operated business and a proud member of the Outer Banks community.
"They do a lot of advertising to promote the Outer Banks in the shoulder season and they're a great resource for all of the businesses. They regularly send us group business and leads, and provide other referrals to our properties," adds Jeff.
You can learn more about all three businesses, including renovation updates, online, and on social media:
John Yancey Oceanfront Inn on Facebook, Instagram, Pinterest and YouTube
Dolphin Oceanfront Motel on Facebook, Twitter, Instagram and Pinterest and YouTube
First Flight Rentals on Facebook, Twitter, Instagram and Pinterest