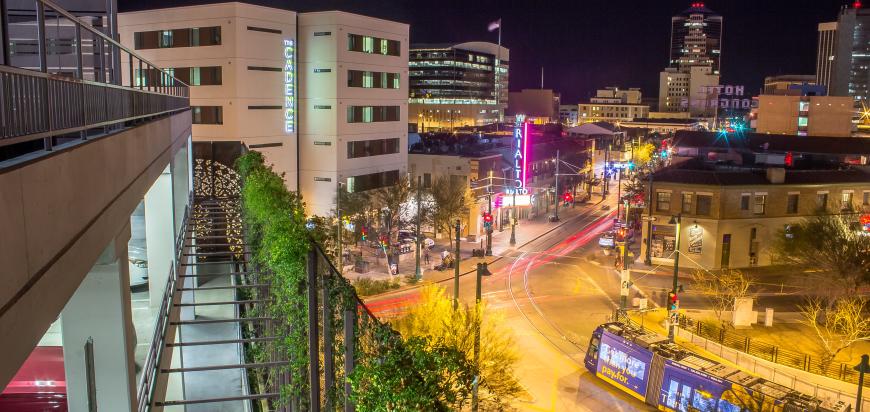 Locals play a huge role in your success. They know your destination just like you do, they're considered unbiased experts by visitors, and visitors definitely sit up and take notice when a local leaves an online review for your business or shares their experience on social media. Lean into those word-of-mouth reviews and let them be your ambassador to potential visitors. Passionate and trustworthy: the opinions of locals are worth their weight in gold! 
Little Poca Cosa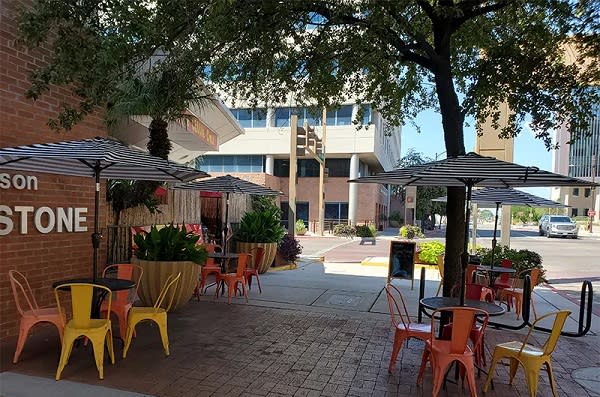 Everyone's got their favorite restaurants. The staff is friendly, the ambiance is comfortable, the price is right, and the food is spectacular. The thing about Little Poca Cosa, also known as The Little One, is that it's on just about every Tucsonan's list of favorites (mine included!) because it checks all those boxes. 
It's common for Tucsonans to recommend this place when they welcome visitors to town. One Yelp reviewer summed it up pretty darn well: "At this place, you know exactly what you are getting: delicious food, loud music, yummy choices, extremely fast service, fair prices, friendly staff, and don't forget that hug at the end! Came here for the first time with a friend, and I was not disappointed. Whatever they are doing, they are doing it right. Keep it up." This place is so good, Tucsonans feel compelled to share it with their out-of-town friends, which is pretty special.

It's such a popular place, even restaurant competitors recommend it. Yeah, for real. Another review on Yelp says, "We happened upon The Little One due to a recommendation by a hostess at a nearby restaurant. Her place had quite a wait, and we were a bit hungry having just flown into town. So thankful as this was exactly what we were looking for! We even went out of our way to return a second time before we left town. Truly a gem!" If a restaurant is so outstanding that another eatery recommends it to its customers, you know you're onto something.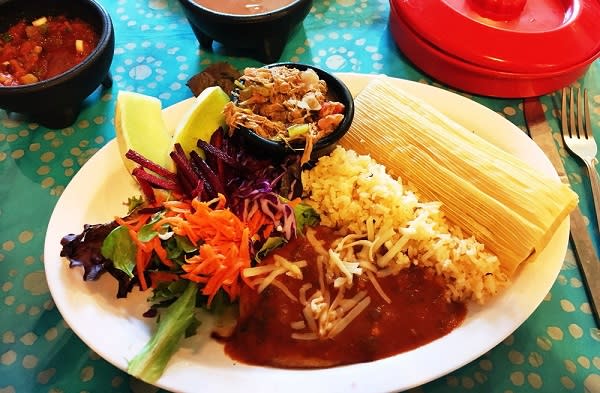 Many of the online reviews focus not just on the great food but also the feeling of love that's part of the Little Poca Cosa experience. The owner constantly bustles around the restaurant, boisterously greeting customers with infectious joy and energy. When a table finishes their meal, she makes it a point to stand at the exit and offer a hug to each person leaving. Little Poca Cosa knows that those touches make it special, so they make them part of every customer's experience. Locals share those experiences with visitors because they are unique and memorable, and Little Poca Cosa has established itself as a must-visit in Tucson.
The Arizona Inn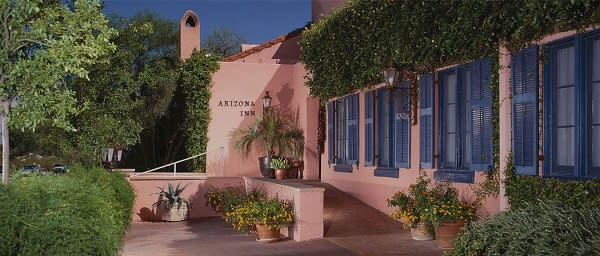 If you were to ask a Tucsonan for a local hotel recommendation, chances are pretty high that they'll mention the Arizona Inn because we all know how special it is. A Yelp reviewer mentioned "A friend gave me a gift card to Arizona Inn, saying that she really, really wanted me to have a drink in the piano bar," while another agreed with the hype: "They say that the Arizona Inn is one of the nicest hotels in Tucson. And after staying there last weekend, I totally agree. This is the nicest Beverly Hills hotel I've ever been to outside of Beverly Hills!"

Charming, historic, lushly decorated, and centrally located, Tucsonans know and love the Arizona Inn for what it offers locals — delicious meals and beautiful event space. And that keeps it on our radar for visitors, because we want them to experience this special place, too. 
Tucson Festival of Books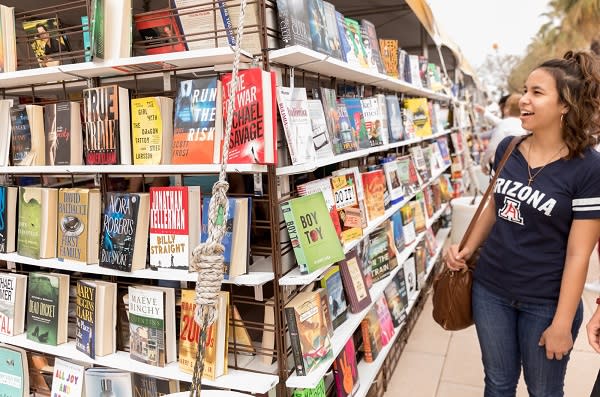 The Tucson Festival of Books is a massive annual weekend celebration of all things literary. Since its inception in 2009, it has grown from welcoming 50,000 people annually to more than 140,000, with workshops, presentations, panels, poetry readings, and plenty of offerings for children.
As it's grown, more and more attendees come from outside Tucson, partially because locals have been so vocal about how amazing the event is. The Festival of Books Facebook page is full of comments from festival fans, sharing that they "come every year" and how they tell "people how great this is."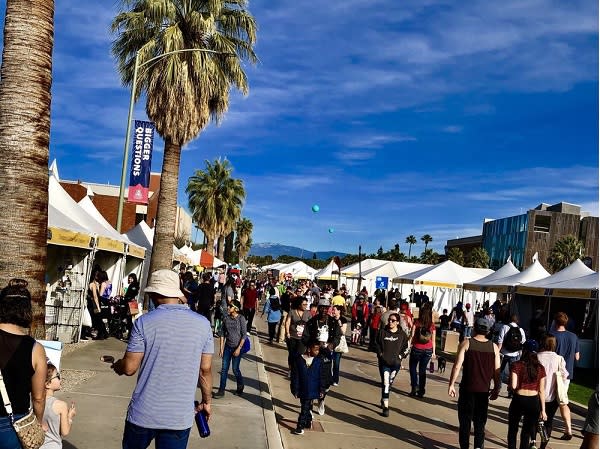 With all that buzz coming from Tucsonans about the incredible experiences available at the festival, it was only a matter of time before word spread far beyond our city: "We came from Seattle for the festival and weren't disappointed. The event was extremely well organized. I will likely be back many times. Thank you so much for being free!"

Locals know exactly why the Tucson Festival of Books, Little Poca Cosa, and the Arizona Inn are so wonderful. It's because we've visited, loved our experiences, and then returned again and again. And we'll happily share that love in person and online, acting as self-appointed ambassadors for our favorite spots around Tucson. Embrace the love you receive from your own locals because they're a great way to connect your business to visitors.