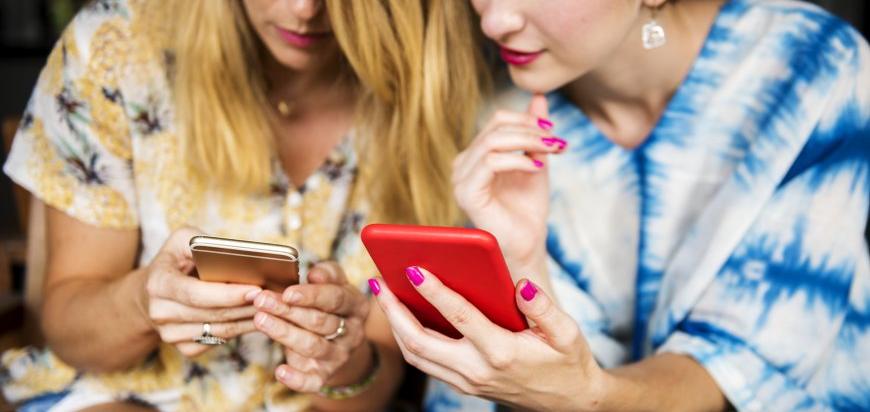 Unless you've gone off the grid, you have heard and seen, "Go mobile to get the millennials!" You've probably also asked yourself, "Who are these millennials and why should I care anyway?" If you've bought into the stereotypes that this generation is just a group of lazy job hoppers addicted to social media, you're going to be pleasantly surprised.
Let's begin by defining millennials. It's hard to actually pinpoint an exact timeframe. The US Census Bureau defines millennials as America's youth born between 1982 and 2000 (in 2017 they are 35 to 17). This is the largest generation to date, accounting for 83.1 million (one quarter) of the nation's population. That's a lot of consumers!
What's more, Pew Research reported that millennials are just as likely to stick with their employers as Generation X when they were young adults. They are educated too, 38% of millennial men and 46% of millennial women had completed at least a bachelor's degree. About 75% of college-educated 25- to 35-year-olds had worked for their employer at least 13 months in 2016.
Even more exciting—more than any other generation, this group values experiences over things, and they like to spend their money on travel.
"How America Travels," a first-of-its-kind study published by the American Society of Travel Agents (ASTA) in July 2017, sheds some light on the travel habits of millennials. The survey of 1,500 US travelers reveals how millennial travelers differ from past generations:
80% of millennials took at least one leisure trip in 2016.
Millennials averaged 2.38 vacations in 2016.
Millennials averaged 32% more vacations than the average GenXer and 44% more than the average baby boomer in 2016.
So just how is this generation planning vacations? The ASTA report shows millennials use of travel agents to plan organized tours, recommend activities and create custom experiences is up. That leaves a lot of these consumers planning their own trips. According to Destination Analysts, they're using mobile devices to do it.
90.5 of millennials used a mobile device to plan a trip last year.
34.3% of millennials used a mobile device before leaving home.
58.7% of millennials used a mobile device while traveling.
36.8% of millennials strongly prefer or prefer using a mobile device to research activities, attractions or events over a laptop or desktop.
When looking at specific travel planning tasks, millennials use mobile devices far more than any other generation.
Over two-thirds of millennials say they researched restaurants for their trip on their mobile devices prior to taking that trip.
Almost 60% of millennials researched their hotels on their mobile devices.
55% of millennials researched attractions on mobile devices prior to taking the trip.
70% of millennial travelers have made at least one trip purchase (hotel, restaurant, attraction) on their phone in the last year.
We're sure you won't be surprised to learn mobile device use continues increasing. In fact, mobile phone use for travel planning increased 14.8% over last year with 63.7% of all leisure travelers in the Destination Analyst study using the devices.
Considering the trend, smart allocation of a marketing budget should be largely focused on mobile digital marketing.  
"With the impact of mobile, digital has become a reach medium capable of delivering audiences on par with TV." - ComScore
If you're a member, partner or stakeholder of a convention or tourism bureau, most likely your business is already one step ahead of the rest with a listing on a responsive, mobile-friendly website. If your local destination marketing organization partners with Destination Travel Network, you also have access to additional placements that can provide added prominent exposure for your business on leisure-traveling Millennials' mobile devices through display and other native advertisements.
You can learn more by contacting your tourism bureau directly. If your CVB participates in the Destination Travel Network program, you can go online to learn how to become an advertiser.