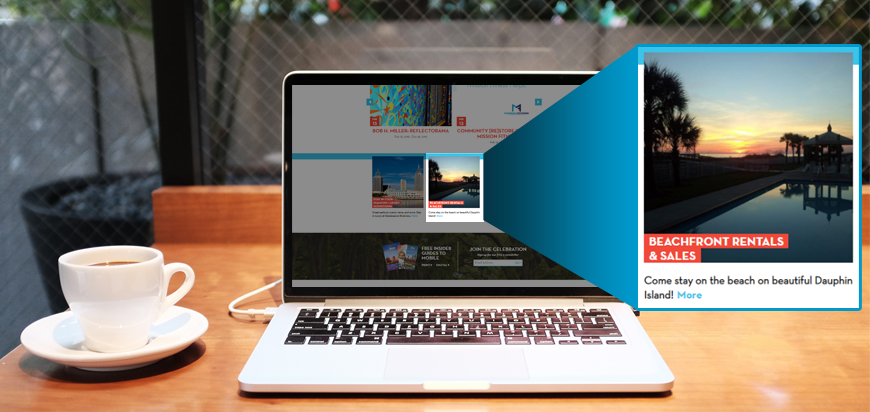 If you're in the vacation rental business, you probably advertise on VRBO, HomeAway, Airbnb, or any other online travel agency reselling vacation homes and condos. Of course this makes perfect sense; travelers are largely going to those sites intent to make a reservation for lodging in a specific location, one they've probably visited before. So how do you get in front of the new traveler?
Beachfront Rentals and Sales has the right idea. The real estate, condominium management and vacation rental agency gets additional exposure on Mobile.org, the destination marketing organization website of Visit Mobile.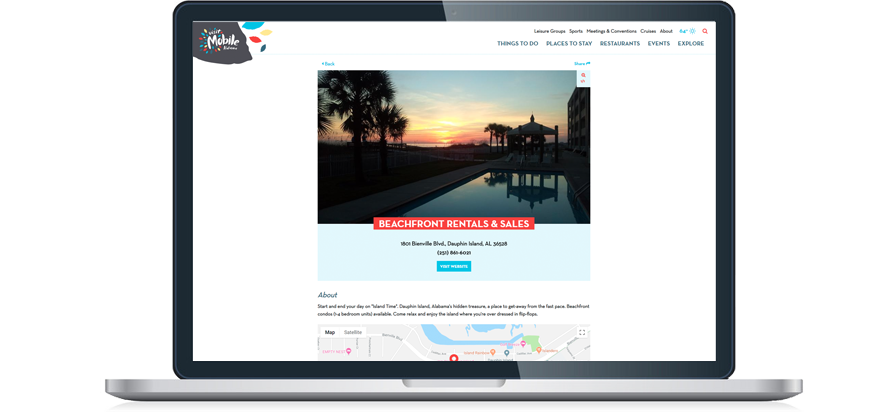 "Most people who go to Mobile.org know they're going to visit this area and they're looking for activities and things to do," said Tim Mahn, Manager of Beachfront Rentals and Sales. "They see Beachfront Rentals and Sales and Dauphin Island, and they might decide to stay on our island with us."
Only 30 miles south of Mobile, Alabama, at the mouth of Mobile Bay is Dauphin Island. Visitors here can enjoy birding, fishing, golfing, sailing, shelling, beachcombing, shopping or just relaxing at their beachfront condos: Dauphin Island Beach Club and The Inn at Dauphin Island.
"Visit Mobile does a great job of promoting our destination and getting people to visit the region. We want those people to come to Dauphin Island and we're using the website to do that." ~ Tim Mahn
To get their beachfront condominiums in front of the right visitors, Tim uses a Run of Site Banner on Mobile.org. This placement puts his vacation rentals on just about every page of the website, and in view of travelers planning their stay in and around Mobile, Alabama.
While Tim cannot exactly quantify the return on the investment from his paid placements on Mobile.org, he is confident he has a positive return because of the number of guests funneled to his website. And these guests typically will make a reservation.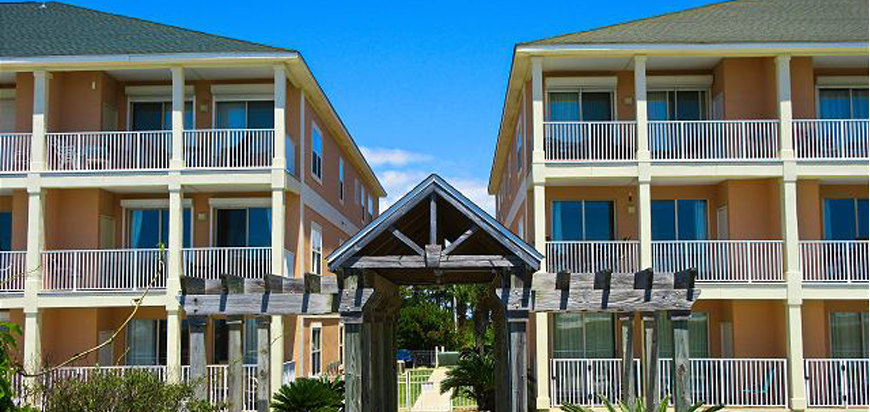 "By the time someone goes from Mobile.org to our website, there's a pretty good chance they are going to book with us," explains Tim. "They have essentially made two main decisions: they want to stay on Dauphin Island and they've decided on a condo. We have a good shot at getting the reservation because we offer great condos right on the beach."
He also notes that he sees more convention travelers at his properties—guests who typically do not find his vacation rentals from standard online travel agencies like VRBO.com. These business travelers will elect to stay on the island and drive into Mobile for meetings.
Visit Mobile recognized the shift to digital platforms and moved towards offering opportunities for businesses to get more referrals through their website. After learning about the program managed by Destination Travel Network through email, Tim knew he wanted Beachfront Rentals and Sales to get additional exposure through premium paid placements on Mobile.org.
"Visit Mobile does a great job of promoting our destination and getting people to visit the region. We want those people to come to Dauphin Island and we're using the website to do that," says Tim. "In fact our experience with digital advertising has been much better than print in the last few years. We started our business in 2000 when everything was print. We saw the shift to the digital realm and we went with it—that's proven to be a good move for us."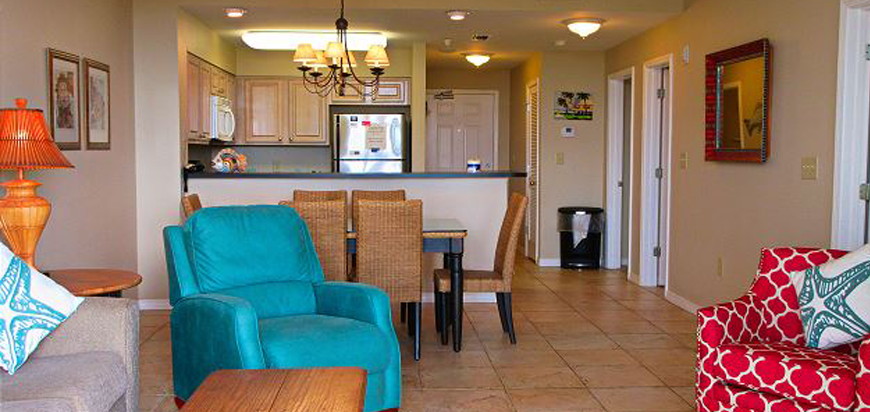 Dauphin Island Beach Club offers fully furnished two, three and four bedroom condos, complete with garden tubs, fully equipped kitchens and large Gulf front balconies. There are two swimming pools and miles of secluded beach. The Inn at Dauphin Island features one and two bedroom beachfront units with spacious gulf front balconies for owners and guest to enjoy. You can come and vacation here, or purchase that second home on the beach, all from Beachfront Rentals & Sales.