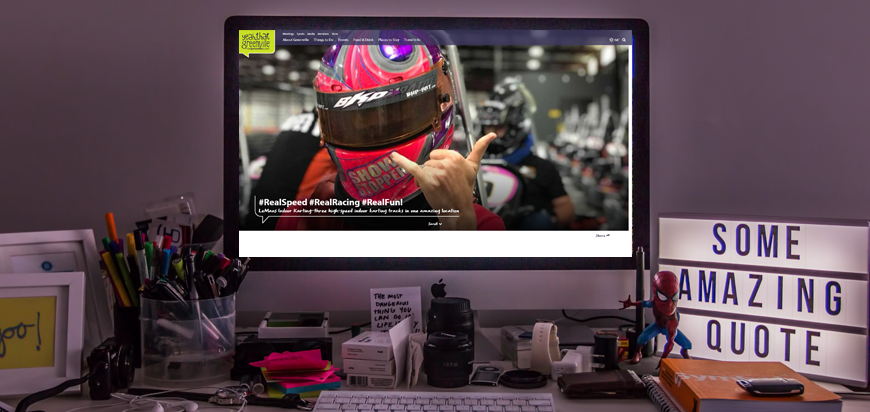 Go-karts aren't just for kids anymore. Take LeMans Indoor Karting for example. These gasoline fueled karts can go 50 mph! And they are not only for adults, but can accommodate kids as young as eight. Last year, Rick Gaan and his wife June built the largest indoor track in the southeast. What's more, this attraction isn't simply a place to race karts; it's a thriving event center, conference center, meeting center and entertainment center all in one.
So how does an out-of-the-box racing enthusiast turned entrepreneur find meeting and event planners to book the space? He uses his local Destination Marketing Organization website, VisitGreenvilleSC.com.
"We get the lion's share of our walk-ins from corporate customers. You see our area is growing with manufacturing businesses from Boeing to BMW, and there is not enough meeting space to go around," explains Rick Gaan, Owner, LeMans Karting Greenville—Spartanburg.
Recognizing the need, Rick and his partners designed their new space specifically with corporate entertainment in mind. The 80,000 square foot facility opened last year and can host a full blown conference or trade show with hotel-quality meeting rooms, breakout rooms and audio visual equipment. Plus they have the space for all the extra fun that can come with these kinds of events.
"We actually had a company bring their Bobcat equipment on the track for training," he says. "We get a lot of annual sales conferences. Those attending are chomping at the bit to complete the meeting to do a bit of racing; always a great team building exercise."
With the new event space, Rick needed a way to promote his unique venue. He learned of the paid digital content program powered by Destination Travel Network by the team at Visit Greenville SC and found the right fit.
"VisitGreenvilleSC.com has a great following and the website always features fresh and pertinent content," says Rick. "We looked at the categories available in the online advertising program and positioned our ads for our needs.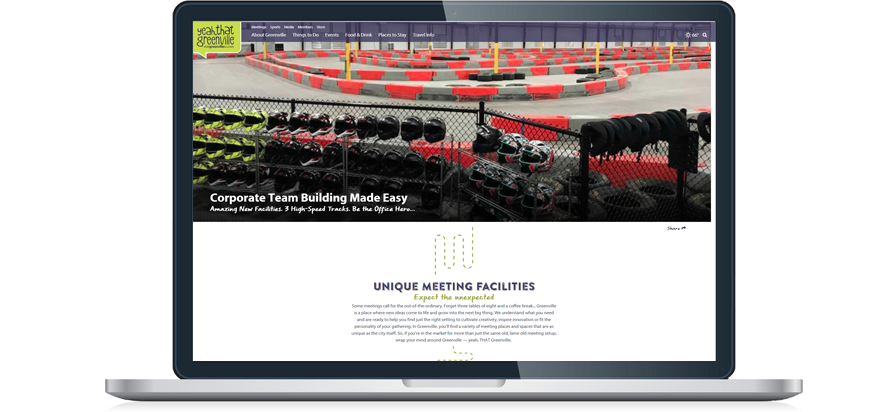 LeMans Karting Greenville—Spartanburg has a well-rounded paid digital content campaign that includes a Header Image on both the Attractions and Unique Meeting Facilities pages, plus Featured Listings on the Attractions and Meetings pages. The Header Image provides premium branding for the attraction and grabs a user's attention immediately upon visiting the webpage with a bold image at the top of the page. The Featured Listings pulls LeMans Indoor Karting out of alphabetical order and to the top of the business listings, and includes a "Top Pick" banner.
"Visit Greenville sends me emails detailing our business listing referral clicks. Originally we started off with 50 views every month back in 2014, and now we see 50 views every couple of days. The high volume is good," says Rick.
In addition to those business listing referral clicks, the paid digital content is resulting in clicks and impressions to his website. LeMans Indoor Karting placements are performing exceptionally well with 102,288 impressions and 2,290 direct clicks for 2.24% click-through rate in seven months, from August 2018 to February 2019. This paid digital content is not the only avenue they use to promote the kart track.
"We're always experimenting and fine-tuning our marketing as we learn the area. Because we're a local attraction, VisitGreenvilleSC.com gives us a much better return," says Rick. "Other businesses should look into this program because visitors to the area find this website easily when searching for things to do."
Their website visitor traffic isn't all from meeting and event professionals. The indoor kart track welcomes walk-in customers; mostly young adults coming by Thursdays, Fridays and Saturdays looking for something fun to do. Plus, they host birthday parties and bachelor and bachelorette parties.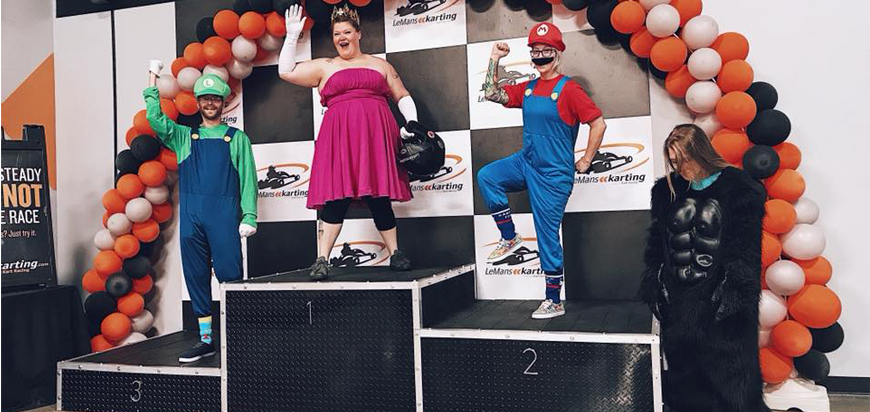 "The last bachelorette party we hosted, the guests showed up dressed up like Mario Kart characters and went racing around. It was quite a sight!" says Rick.
And then there are the racing leagues. Rick and his wife used to race Porsches and wanted to provide an affordable option for people looking for the thrill of wheel-to-wheel racing on a safe track. The track at LeMans Karting Greenville—Spartanburg  was designed by racers and their karts are high-performance tuned karts so it's challenging. And then there is the MegaTrack.
"We're especially known for our MegaTrack configuration, where we like to say bigger is better. We combine track one and track two for an enormous, challenging track layout that will test all skill levels, and is available for private parties and on off nights," he says.
Looking ahead, Rick says they have applied for a license to open a sports bar and grill. As he points out, what better way to celebrate a victory, or soothe the agony of defeat, than with pizza and beers with your friends?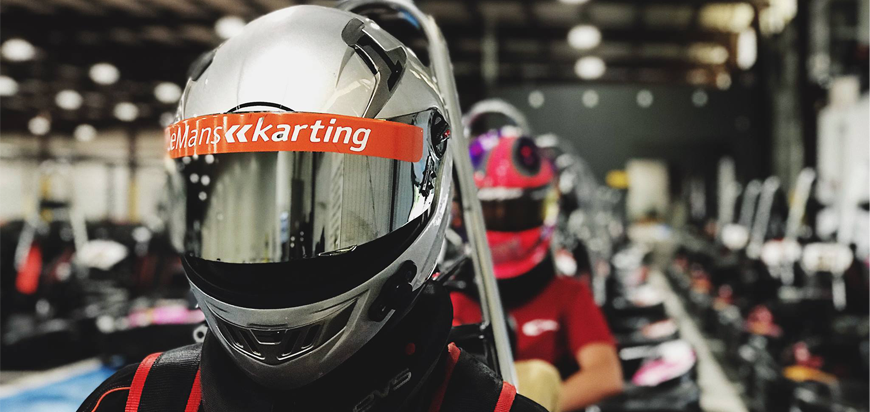 From corporate team building events to private parties or arrive and drive daily fun, LeMans Karting Greenville—Spartanburg delivers a non-stop thrill ride like nothing in the Greenville or Spartanburg region. You can learn more about them online at LeMansKarting.com, and be sure to follow them on Facebook, YouTube and Twitter.
VisitGreenvilleSC (VGSC) is recognized as the official destination marketing and sales organization for the greater Greenville region. The professional there are responsible for sharing Greenville with the rest of the world—promoting it as an attractive destination for meetings and conventions, trade shows, and leisure travel, and encouraging people to come and experience everything this amazing area has to offer. Learn more about this Destination Marketing Organization at VisitGreenvilleSC.com, and follow them on Facebook, Twitter, Instagram and YouTube.