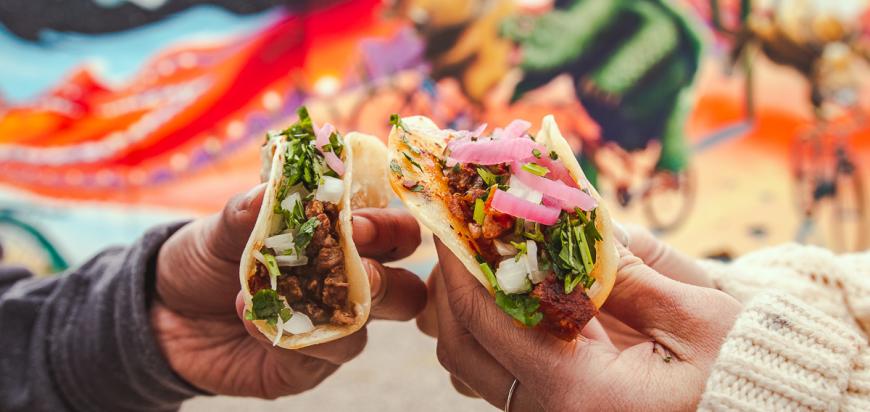 Here in Tucson, we love food. Really, really love it. And we're lucky to have flavors from every corner of the world to enjoy. But one of the most noteworthy aspects of Tucson's food scene (and there are a LOT to choose from!) is how many different ways local flavors are used all over the city. Tucson is a city of sunshine and bright blue skies, rich culture and deep culinary traditions. And the way that local flavors pop up in food and drinks means that you've got to visit to discover the tastiest side of Tucson.
Barrio Bread
Wheat and grains have thrived in southern Arizona for centuries, either natively or through adaptation. But most of us never think twice about the specific grains in our bread. That is, until native Arizonan Don Guerra started Barrio Bread in 2009, connecting his passions for baking and making the most of local ingredients in a way that supports the community. He now lives his dream of baking with locally-produced flour, personally partnering with local farmers, chefs, and food producers. He works directly with the farmers and even helps them choose the grain varieties that are grown. 
If you wonder why all of this matters, we don't blame you — you probably just haven't had Barrio Bread before! We don't think it's a stretch to say that Guerra has transformed Tucson baking, creating jobs and introducing our city to flavors of ancient, locally-grown grains and wheats all grown within a 100-mile radius. Wondering where to find it? Tucsonans know that you have to arrive early to score a sought-after Barrio Bread loaf directly from the bakery because they often sell out. But Guerra's products are offered in local restaurants and cafes as well, a testament to the quality of his beloved bread.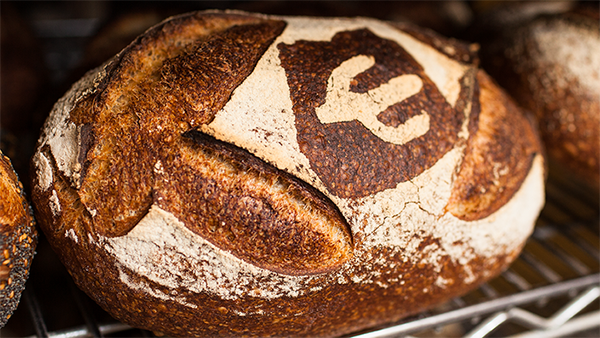 Tucson Tamale
What's 100% Tucson and is produced by the millions every year? Tucson Tamales! Founded in 1995 by Sherry and Todd Martin using recipes perfected by Sherry's Mexican-American family, emphasizing clean, healthy, regional ingredients, every Tucsonan knows and loves Tucson Tamale. People who have moved away often lament the loss of their favorite fresh tamales. In our opinion, it's not a party without Tucson Tamales. 
The company has benefitted from national exposure stemming from features on cooking shows and foodie websites, and most notably, produces thousands of hand-rolled tamales every day. Yep, that's right. Thousands are made by hand every day, for a total of four million tamales in 2020. But production is increasing, and the company expects to make six million tamales in 2021. Every single one of those tamales is lovingly made by hand. The box even features the signature of the employee who made them for an extra personal touch. With dozens of flavors to choose from and the ability to ship anywhere in the country, anyone can and should enjoy this true taste of Tucson.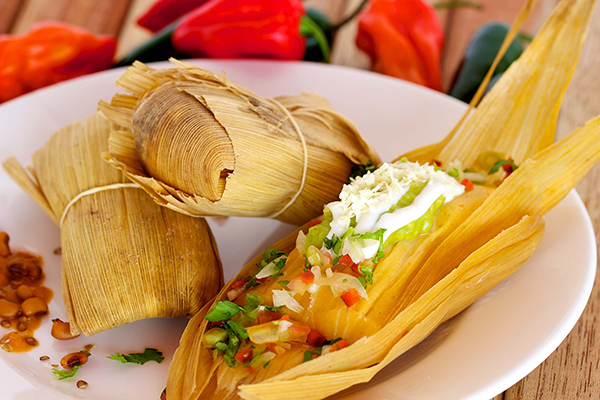 Borderlands Brewing Co.
Located in downtown Tucson, Borderlands Brewing Co. is dedicated to serving quality craft beer to Southern Arizona. Using local ingredients wherever possible, Borderlands offers an ever-rotating selection on tap, so no matter how often we stop by, there's always a new discovery. Those selections can include prickly pear wheat beer made with citrus grown and harvested locally, horchata cream ale with a taste that's crisp, smooth, and very Tucson, or the La Morena, a nut brown ale made with pecans grown in Green Valley, just an hour from Tucson.
Can't decide? We understand — we love so many Borderlands creations that it's hard to choose! Our recommendation: go with the Arizona Beer Flight Tour to sample four selections. With creative flavors and a dedication to educating everyone on their craft, this is a true Tucson treasure with the stamp of approval from brew-loving locals.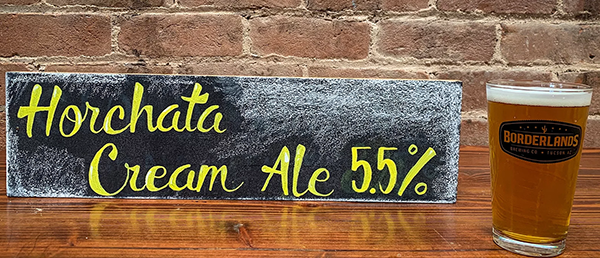 Bawker Bawker Cider House
Owned and operated by Tucsonan Don Rubino, Bawker Bawker Cider House is Tucson's first and only cidery. They specialize in crafting small batches of cider to play with experimental flavors, pouring their love of cider and experimental flavors into their constantly-changing lineup. How constant? Well, they offer a new weekly cider and a new cider slushie every month. Those cider slushies are really something special that can't be found on most menus, using seasonal flavors to tempt your cider-loving taste buds. 
Everything is brewed in-house for that special local touch. To make sure that you KNOW you're in Tucson, local ingredients are used to celebrate our region whenever possible. Arizona is well-known for producing outstanding citrus fruit, so sample the Community Citrus, made with local citrus for an extra dose of sunshine in your glass.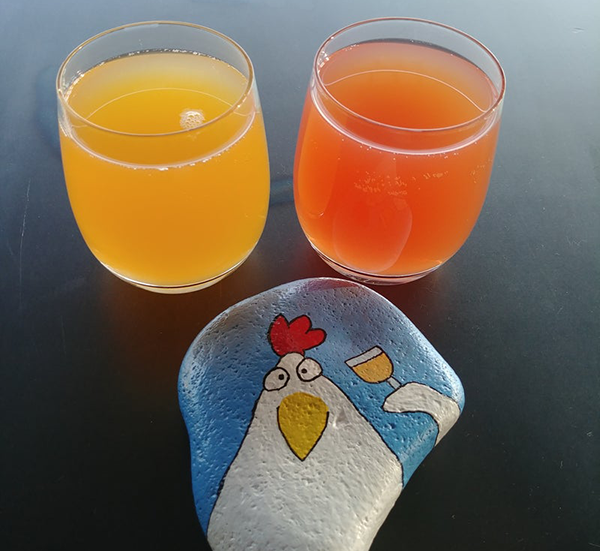 Cheri's Desert Harvest
The Sonoran Desert bursts with natural flora and fauna and an abundance of flavors which can't be found elsewhere. Native Tucsonan Cheri Romanoski grew up fascinated by the desert and all it offers and got her start by preserving desert fruit found on her own property to make preserves. When they proved a hit with her family and neighbors, she began Cheri's Desert Harvest. Opened since 1985, she has expanded to national and international sales. 
Offering prickly pear seed oil, jellies, marmalades, and her iconic fresh fruit jelly candy (the hyper-local prickly pear cactus flavor is the most popular!), Cheri's products are made in small batches using all-natural, hand-harvested ingredients to ensure the highest quality product possible. She sells her products in local shops across Tucson and online to eager fans all over the country.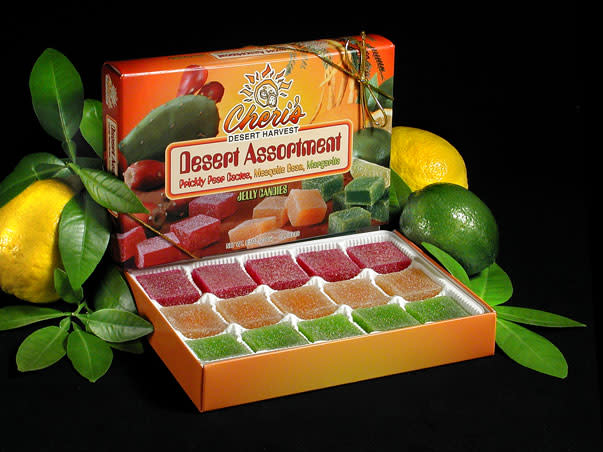 The Screamery
On a mission to bring together families, friends, and the community by serving the best hand-crafted natural ice cream on the planet, founders Kenny and Linda Sarnoski have arguably done just that. The Screamery is Arizona's first ice cream pasteurizer, lovingly made with natural ingredients. Being able to pasteurize the ice in-house and directly infuse the ice cream base makes Screamery treats something truly special. 
In our opinion, no travels are complete until there's ice cream, and when you're in Tucson, the Screamery absolutely MUST be on your list. Sample the Sweet Cream Honeycomb ice cream with honeycomb pieces from raw local honey. It doesn't get more local than that.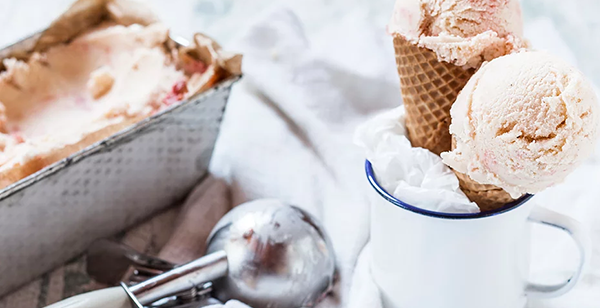 We love finding Sonoran Desert flavors throughout Tucson's culinary scene, just as much as we love introducing people to those flavors for the first time. If you're ready for a culinary adventure, sample some tastes of Tucson during your next visit for an authentic journey into the essence of the Southwestern lifestyle.