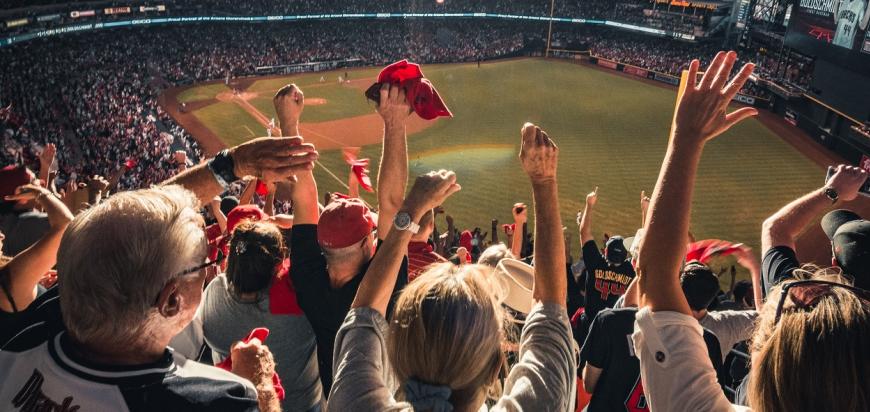 Let's take a moment to think about how we, as visitors, plan our trips. How early do we begin researching ideas about what we'll want to do, where we'll want to eat? When do we actually book our travel and lodging? And what kind of on-the-go research are we doing on our phones after we're in the market?
Timing your message to deliver at just the right time when the visitor is looking for inspiration, or ready to book, or already in your market will help you reach more qualified visitors and reduce advertising waste. Easier said than done? Nope! Seasonal marketing updates to your marketing creative can help you share inspiration at just the right moment and turn more inbound visitors into new customers.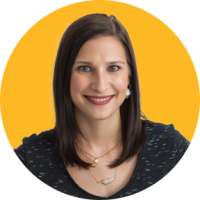 DTN's team of marketing professionals specializes in helping tourism businesses connect with inbound visitors. For this post, we turned to Alli Bourassa, DTN's support team manager, to share her expert insights. 

Why should businesses market in a way that connects with visitor interests?
It's about appealing to the audience at the right time. Visitors are researching their trips online anywhere from several months before their trip to when they're in the market. By connecting the business' value proposition with the visitor's travel needs when they're planning their trips or when they're in-market, the business is positioning itself to be a practical solution to the visitor's travel needs right when they need it. 
This will help your message resonate with a larger visitor audience and will likely increase visitor engagement with your content and generate more leads. And, generally, get more bang for your marketing buck.

How can a business approach seasonal marketing updates in copy and imagery?
This depends so much on the destination itself. Some destinations have one peak season — beach destinations that have a lot of tourism in the summer or a big spring break crowd, for example. Some destinations have two peak seasons, typically those offering winter-related activities and nice summers. 
I'd say you should think about what might draw a visitor to the area at a specific time of year and what the business provides that would be appealing to that type of visitor. For example:
A hotel that offers a cozy, picturesque winter holiday setting might update its photography and ad copy in the fall to showcase this for winter-trip-planning visitors.
If a tour company has different offerings in different seasons (for example, wine tours in the summer and shuttles to ski slopes in the winter), they could update their copy and photo to reflect these seasonal changes.
If a restaurant is nearby the big event happening in the destination, they might highlight their proximity to the event in their copy.

What's the best time to update to prepare for a specific season? How far in advance should a business start updates to be seasonally relevant? How soon is TOO soon, and what's just too late to be effective?
We don't really think there is a "too soon." Some businesses plan out their year in advance and know what updates they'd like to make each season. Businesses that have purchased a DTN Paid Content program can schedule creative updates to start and end on specified dates. 
There is, however, a "too late."  Seasonal changes to content could be made after we've already entered the new season, but it won't be particularly effective if it's so late that the season is almost over.
I'd also recommend considering the business type when thinking about seasonal marketing updates. For example,
Most people book hotels/lodging well in advance of their trip. If a vacation rental company wants to book more people in the summer, they'll want to run summer creative well in advance of the season, possibly starting in the spring or even in the late winter.
Even if the business always wants to promote their summer offerings (assuming that's their main season), there could be clever ways to acknowledge the current season with a seasonal update. For example, "chase away the winter blues — book your summer vacation with us."
Restaurants, shops, or certain attractions like farmer's markets may be something visitors look up once they're already in the market. So those might not need to be planned quite so far in advance. And the content may be tailored to appeal to the in-market visitor as opposed to the early trip planner.

Visitors use DMO websites to help inspire and plan their trips well in advance — sometimes months early. How can businesses use that information to help with seasonal marketing?
 DMO, CVB, and Chamber websites are great visitor planning and inspiration tools. Businesses that host events on specific dates really benefit by mapping out their content well in advance of the season to help deliver the message to inbound visitors while they're planning their trip in the months before their trip. For example, museums, performing arts organizations, theaters, and sports clubs can promote events with specific date ranges on the DMO's event calendar. Further, DMO partners can update their listing copy and photography regularly to highlight seasonal offerings. The key is to promote well before the event to capture potential visitors who are still searching for inspiration, giving them a great reason to book their trip.

Once copy and photos have been updated, what else should a business do to prepare so they're ready to connect with visitors?
Businesses should consider creating special landing pages for seasonal offerings to help shorten the path-to-purchase/book as much as possible. For example, if a brewery promotes a summer brewery tour schedule, it might direct users to a landing page on its website that offers tour schedule details and a reservation form. Similarly, a playhouse promoting a specific show should probably direct the visitor to a landing page with showtimes and a link to buy tickets instead of to the home page. 
Timing your marketing message to deliver just in time for the visitor's research and in-market experience takes a bit of foresight, planning and possibly a little extra work on the creative side. But that little extra effort will go a long way in helping to attract and engage inbound visitors and to make sure your marketing dollars are working hard for you.